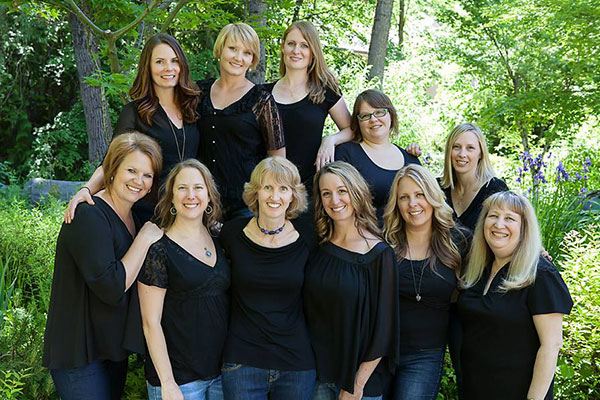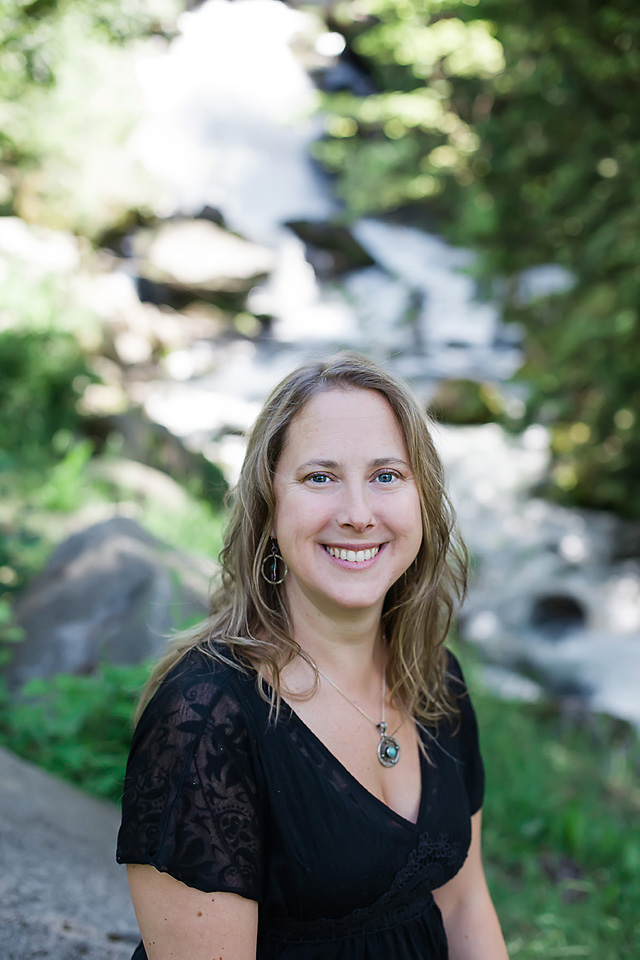 Beth
Scheduling Coordinator
My career began when I was 20 in a general dental practice, and after I went traveling to Australia, I came home in need of a new, fun job. That is how I found myself working with Dr. Bibby and the rest of our great team! Working at the front desk of an orthodontic office has proven to be the perfect place for me since I love to work with kids and have a great memory for names and faces. I also have a first-hand appreciation for what our patients go through since I had braces as a teenager and as an adult.
I am married to Robbi and we have one son, Eli. I love food, music, reading, spending time with my friends and family, and traveling every chance I get.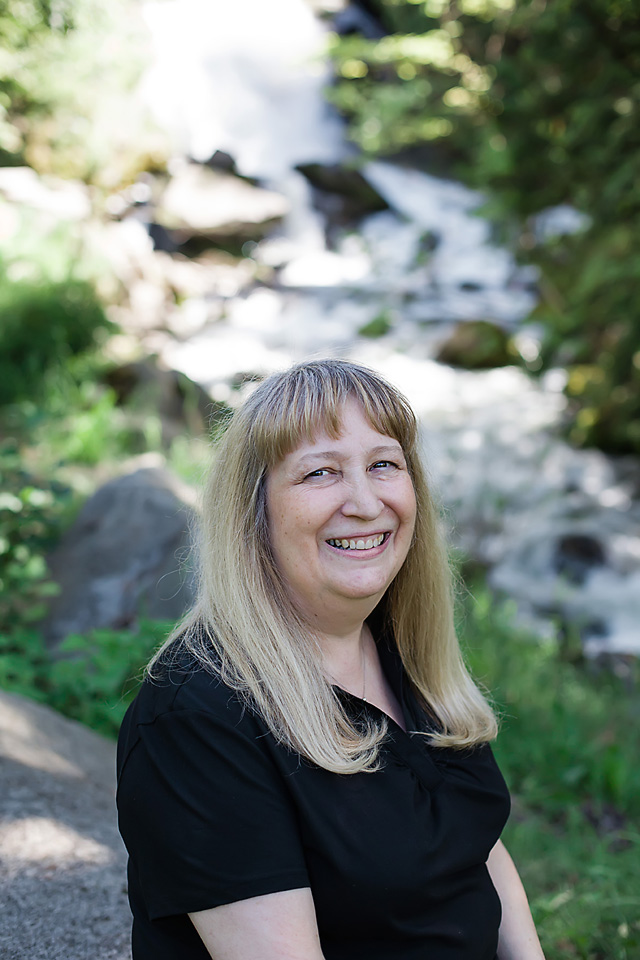 Ginny
Financial Coordinator
I joined Dr. Bibby's team as her financial coordinator in 1996 when she opened her practice in Nelson. I enjoy meeting new patients, their families and assisting them with their financial and insurance arrangements when treatment starts. I also have had the unique experience of being staff and patient at the same time, successfully completing Invisalign® treatment.
My husband and I both grew up in Nelson. Our adult children have also stayed and remained part of the community. I enjoy living in the Kootenays and relish all four seasons we get to experience.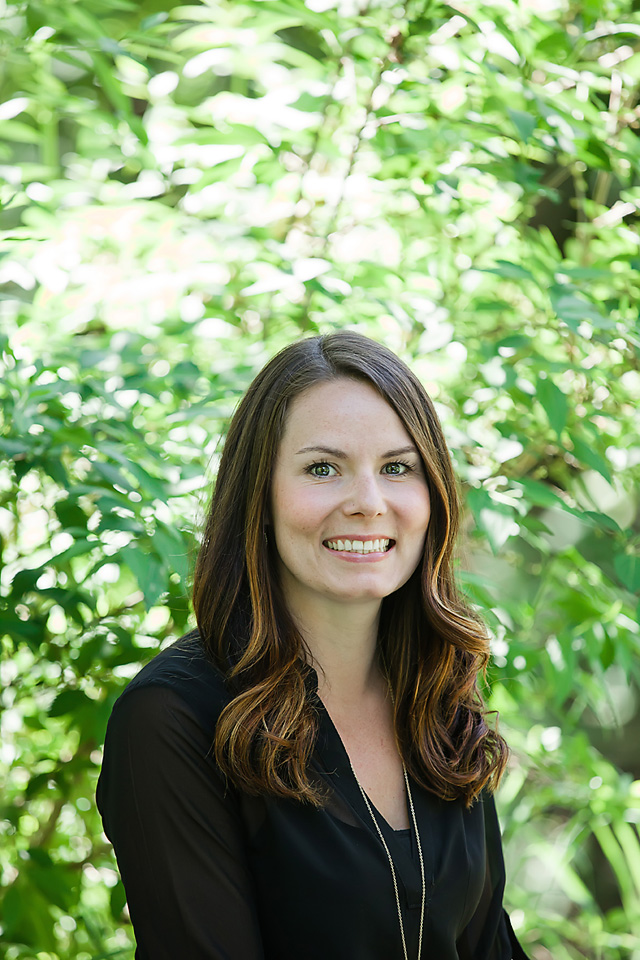 Ashley
Treatment Coordinator/Certified Orthodontic Assistant
In 2005, shortly after completing my certified dental assistant program, I started working for Dr. Bibby; I didn't know very much about orthodontics at the time but was up for the challenge of learning all about this aspect of dentistry. A few months after becoming an employee, I also became a patient and went through two years of treatment in braces. I love building relationships with our patients and their families; my goal is to make every patient comfortable and happy to be here!
I grew up in the Kootenays and have always appreciated all this area has to offer. I enjoy gardening, camping, hiking, boating, and generally anything outdoors, including dirt biking, snowmobiling, and wakeboarding. I am married to Jason and we have two young boys, Cohen and Carter.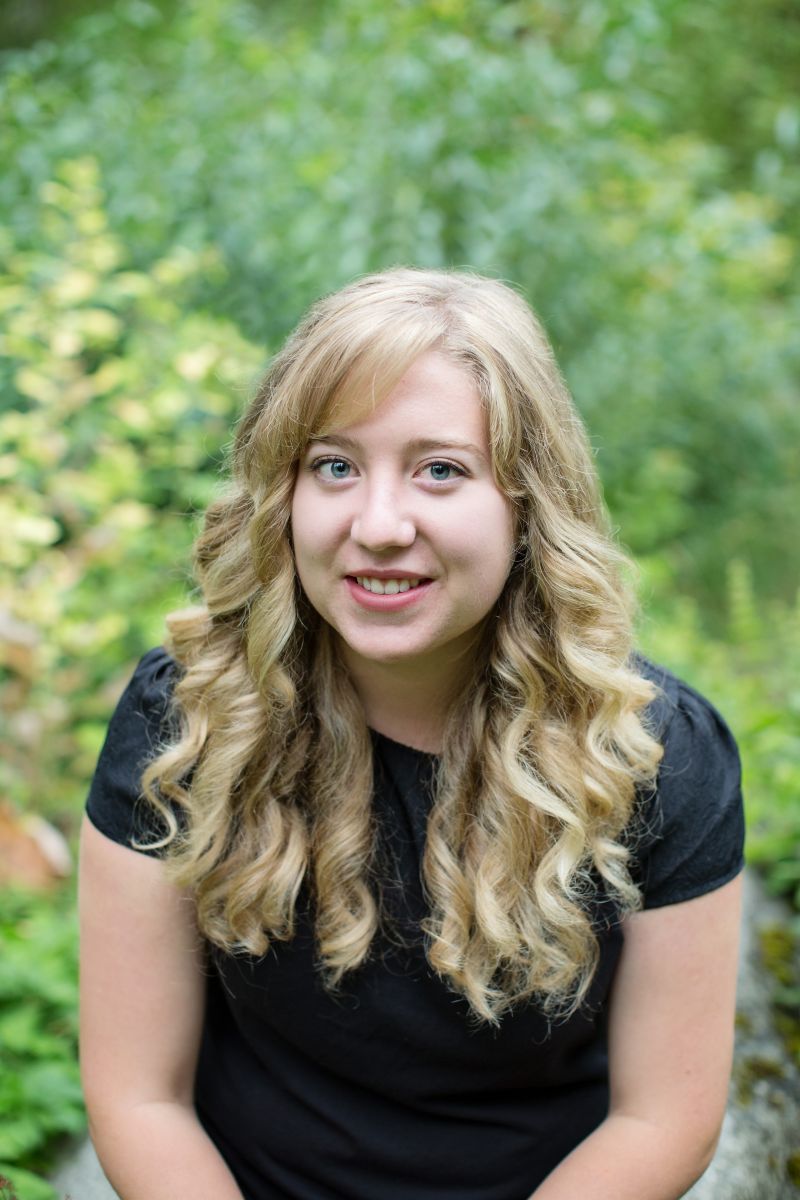 Annette
Certified Orthodontic Assistant
At a young age, I developed a desire to one day work in the field of dentistry. In 2015 I graduated from The College of New Caledonia's certified dental assisting program and I was on my way to reaching that goal. I worked for a general dental practice in Castlegar for four years before starting my new journey here with Team Nelson! Orthodontics is a branch of dentistry that I've always had an interest in. I love the idea of bringing teeth together not only in the sense of creating a beautiful smile, but also in uplifting a person's confidence.
Outside of work, I spend most of my time exploring the beautiful Kootenays with my husband and our two dogs. Some of our favorite things to do are quadding, fishing, and camping.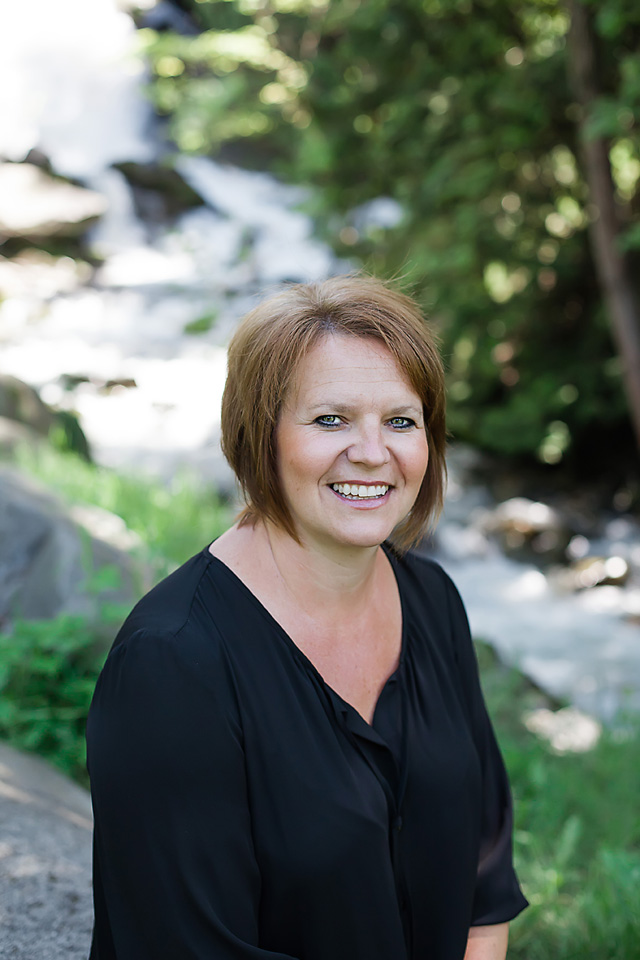 Tammy
Treatment Coordinator/Certified Orthodontic Assistant
In 1992, I graduated from the OUC Certified Dental Assisting Program, after which I worked in Castlegar until the spring of 2001. I started with Dr. Bibby, where I have been ever since! Working here is fulfilling, especially when we get to see the fabulous smiles we create! It's great to see our patients grow and change, right in front of my eyes.
I am married to Terry and we have two kids, Cassidy and Chase. In my free time, I love boating, traveling, camping, and visiting with family and friends.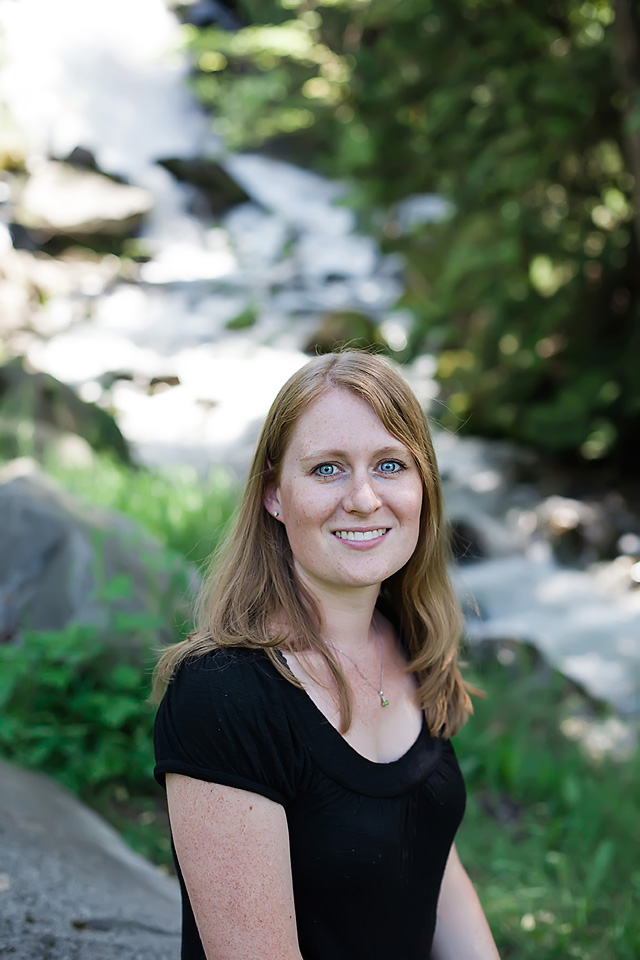 Christena
Certified Orthodontic Assistant
I attended the College of the Rockies, where I graduated from the certified dental assisting course in 2005. I worked in general dentistry for one year until I was hired at Dr. Bibby's office, where I have been ever since! I have also gone through my own orthodontic treatment with braces, which has given me a better understanding of what we do, and how I can be more helpful to all our patients. I get to know our patients well over the duration of their treatment, and it's fun to keep up with what's new and exciting in their lives.
I am married to Thomas and we have two young girls, Avery and Emma. I also enjoy spending my free time with my family, friends, boating, and hiking. In the winter, I mostly hide indoors!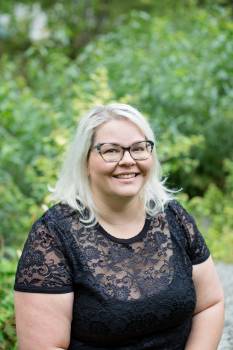 Brenna
Lab Technician
As our lab technician, I can be found pouring models, making and fitting retainers, and setting up braces for indirect bonding procedures. I love to work with my hands and create things, and my job in the lab means I get to do this at work! It's nice to see our patients' beautiful smiles and know that I've had a hand in the process. I really appreciate working in such a fun office; we all work well together and really care about our patients.
I am married to Kevin and we have two cats. I have my own cake catering business, and spend most of my free time baking!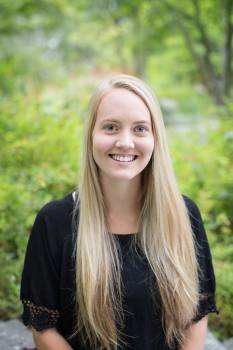 Emma
Certified Orthodontic Assistant
I am looking forward to learning all I can and being involved in the process of creating beautiful, healthy smiles. I graduated from the CDA program at College of the Rockies in June 2018 and I am happy to be welcomed by such a great team. I always had the desire to learn the orthodontic aspect of dentistry, which grew from being a past patient of Dr. Bibby.
My partner Steven and I, along with our dog Rolo, enjoy our free time boating, camping, and spending time with family and friends.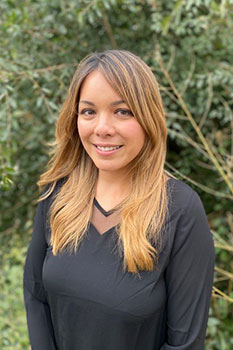 Liz
Financial Coordinator
I was born and raised in Nelson and joined Dr.Bibby's team in 2020. I have worked in banking and finance since 2013 and am excited to have the opportunity to learn about orthodontics. I enjoy meeting new people and look forward to assisting patients and their families with their financial and insurance arrangements.
My husband Eli and I have two kids, Kaiden and Elena. In my spare time, I enjoy traveling and spending time with family and friends.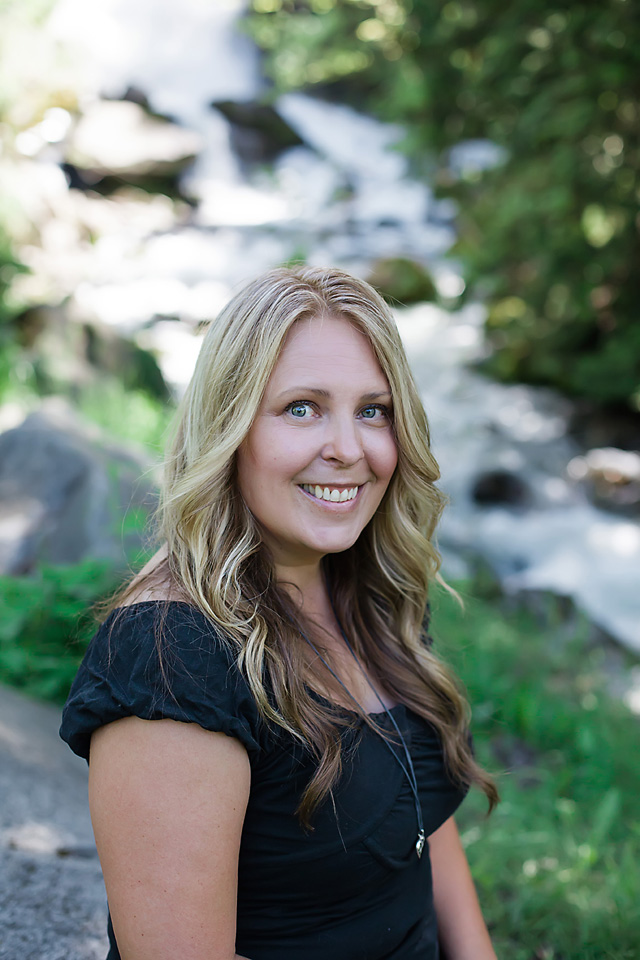 Brenda
Treatment Coordinator/Certified Orthodontic Assistant
I became a Certified Dental Assistant in 1983 after attending EKCC, which is now called College of the Rockies. Previous work experience in Grand Forks, Thunder Bay, and Vancouver led us to the Kootenays where my husband found a job in Castlegar. I was happy to find work in the Orthodontic field with Dr. Bibby for the past 18 years.
My husband and I moved to Calgary to give his business a running start. Our love of Nelson brought us back to work remotely from here. I am happy to be back with TEAM NELSON after a one-year hiatus. My family loves skiing and spending time at the beach. There is so much to see and do here it's endless. We attend the Covenant Church and love this community!